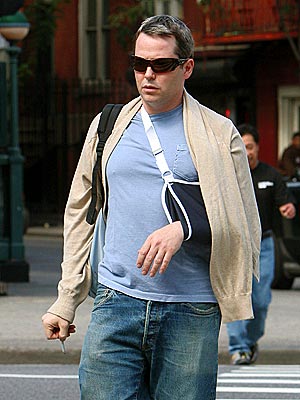 Only in America.
Someone plows over a dude walking along the road and then pins a "I'm sorry I hit you but because I have a family and I don't want to stick around and take blame" note on the dead body. Maybe
Drew Barrymore
was in town,
Halle
Berry
touring the countryside,
Brandy
?,
Matthew Broderick
or maybe it was
Laura Bush's
ex lover?
There is no truth that he was part of the new Burger King
campaign
of Sacrificing a friend and get a Whopper, as that was regarding
Facebook
and not human carnage. We may update this story if the note left at scene involves the sentence "Free Whopper".